TEA BLENDING WORKSHOP
Our tea blending workshop is split into two levels. Level 1 is an introduction to the tea world and the basics of tea blending. Level 2 goes deeper into the more detailed aspects and processes. See below for the breakdown.
How to register
When there's an open registration, the link will be posted here.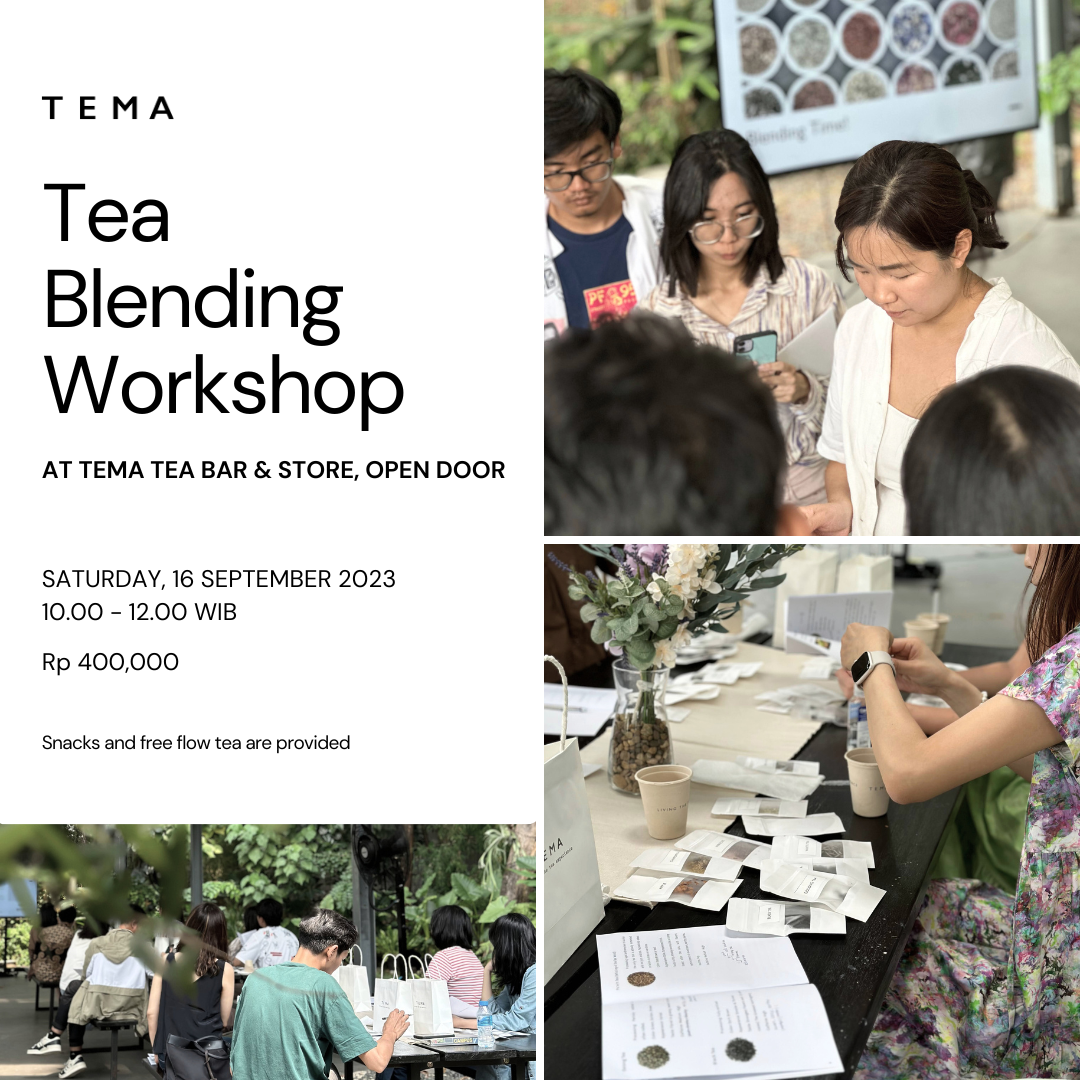 TEA BLENDING WORKSHOP
📅 Date: Saturday, 16 SEPTEMBER 2023
⏰ Time: 10 AM - 12 PM
📍 Location: TEMA TEA BAR & STORE, OPEN DOOR
Open Door Alam Sutera Unit 30, The Flavor Bliss, Jl. Alam Sutera Boulevard No.29, Pakulonan, Kec. Serpong Utara, Kota Tangerang Selatan, Banten 15325
This workshop focuses on introducing the tea world starting with the basic question,
"what is tea?" continues to tea variants, processing, health benefits, brewing guide, tasting wheel, and finally, how to blend tea.
Our objective is for the participants to leave the workshop with a deep understanding of tea brewing, and most importantly, being able to blend their tea independently.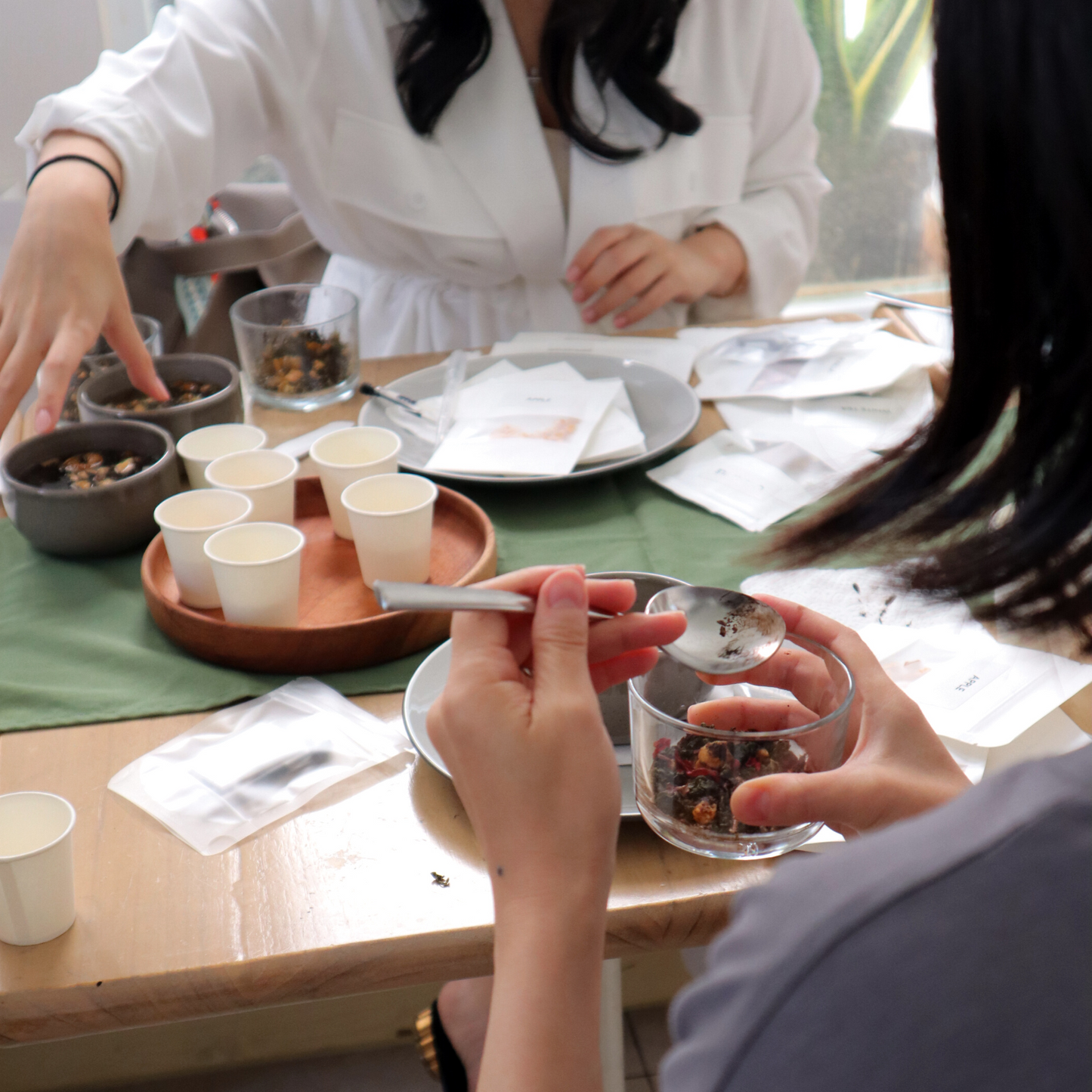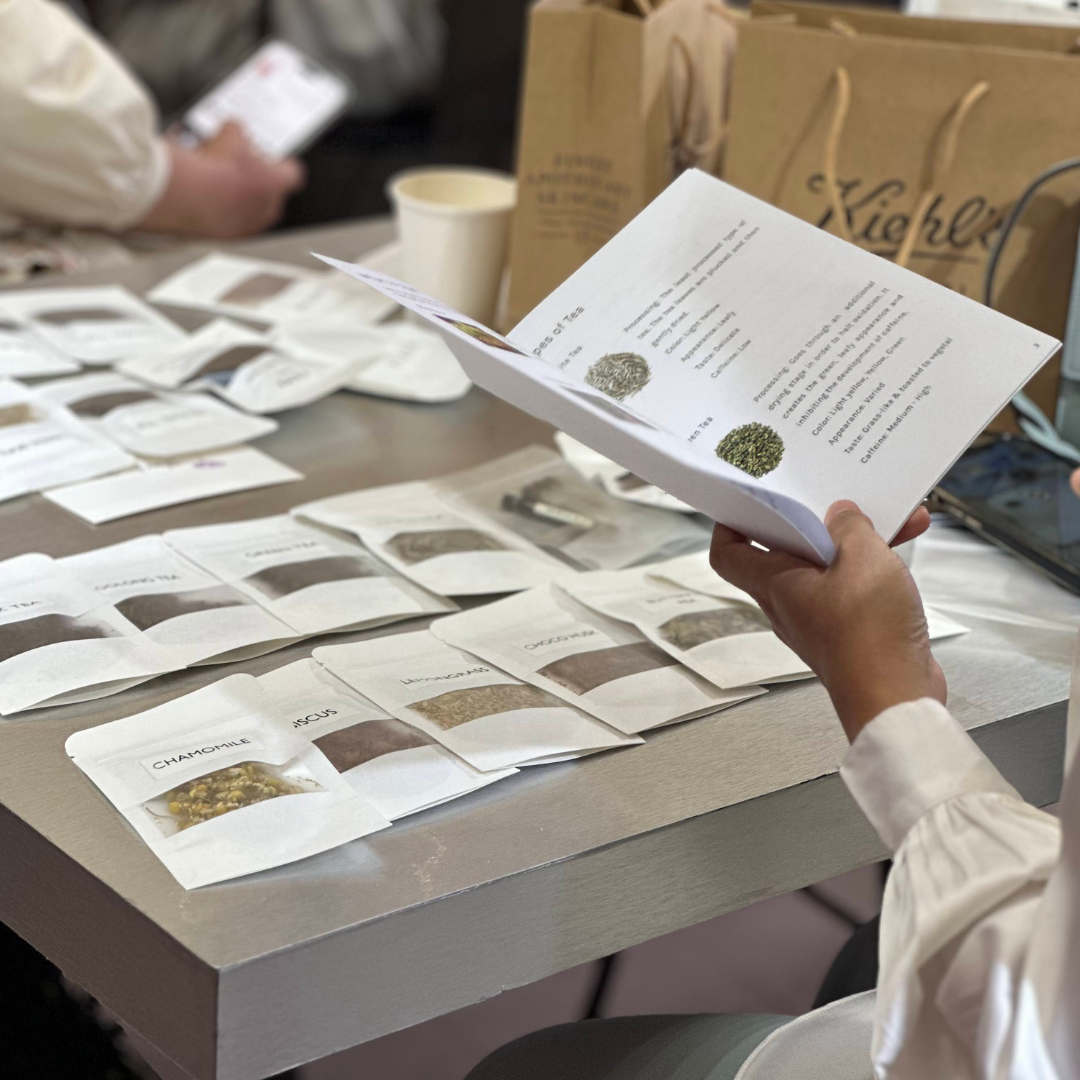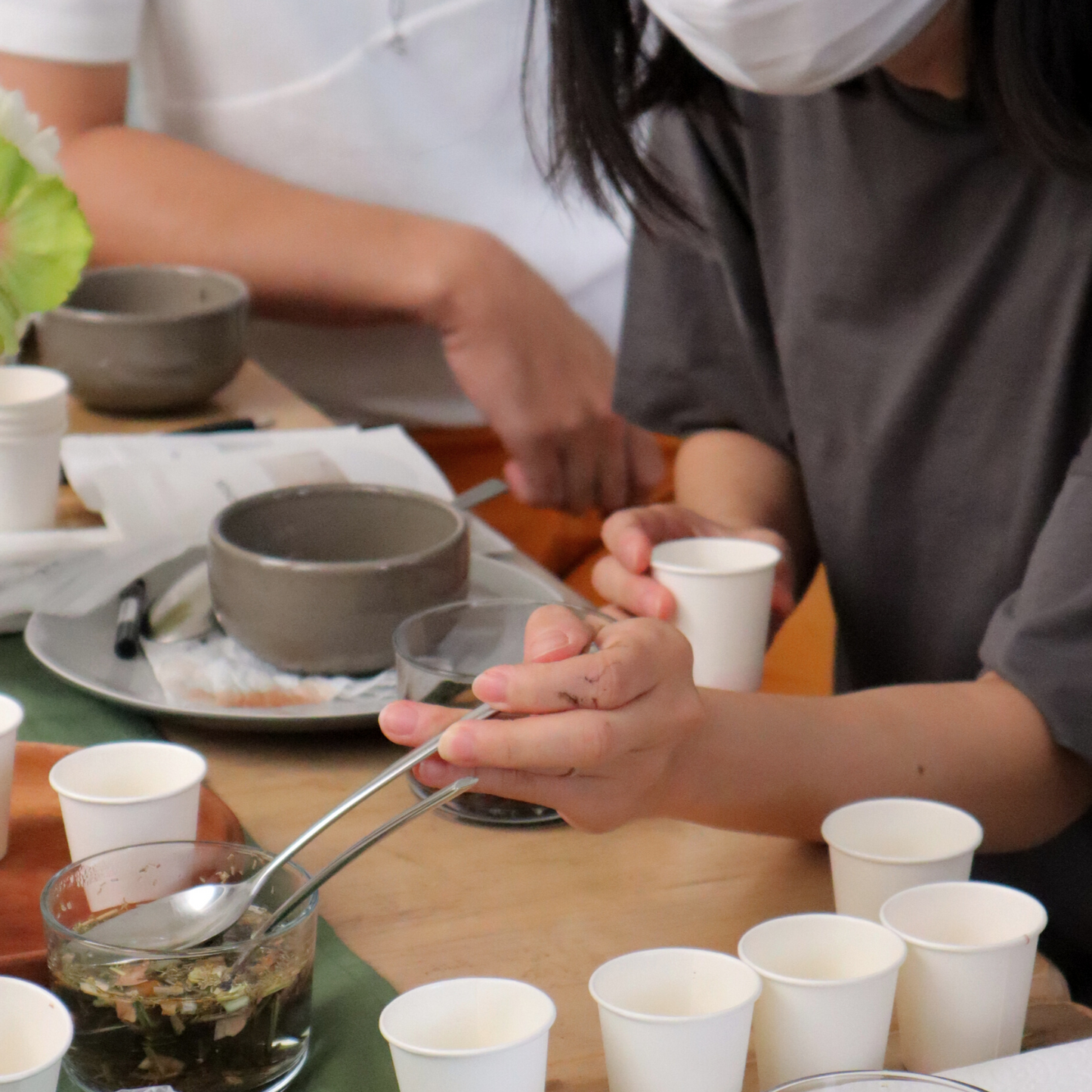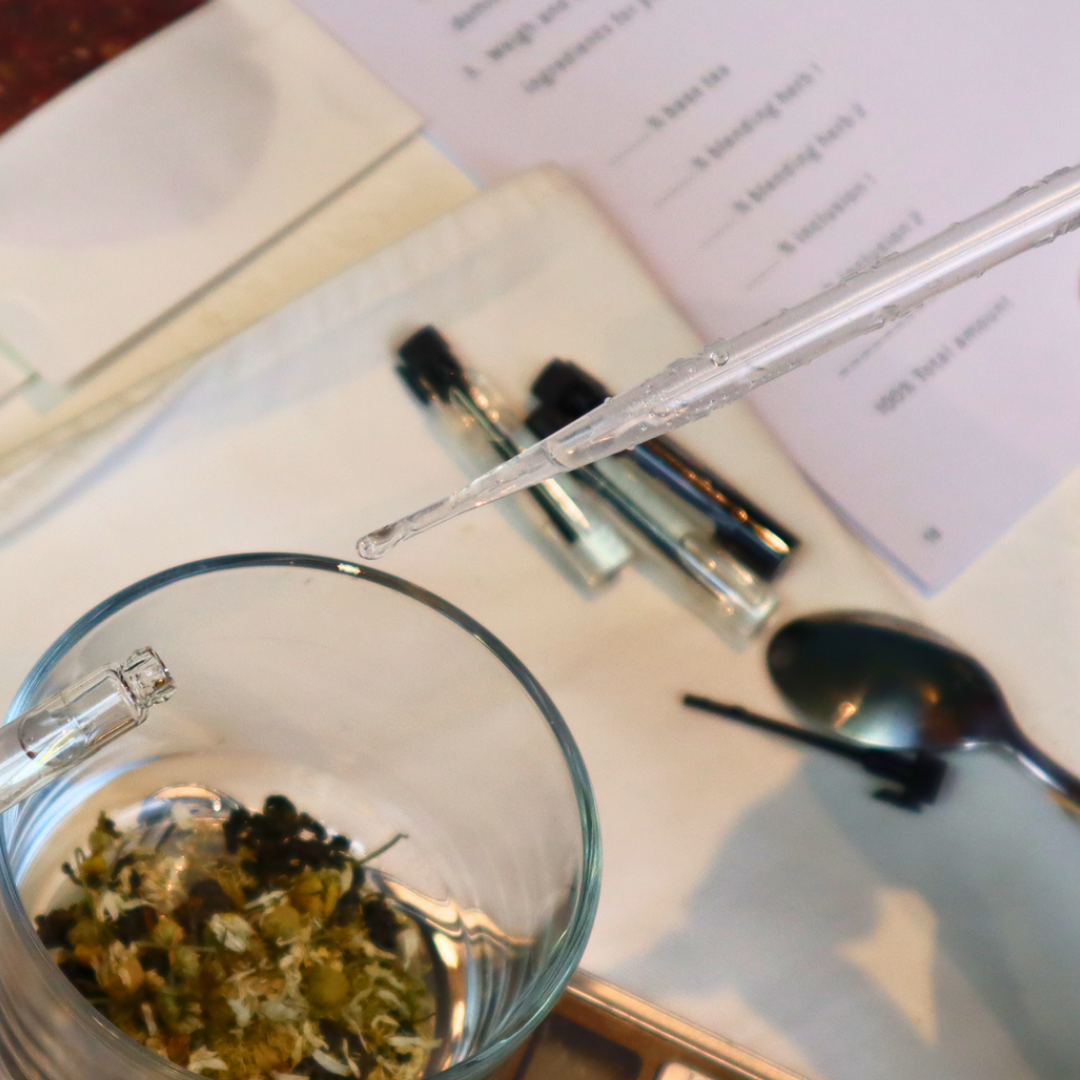 Frequently asked questions
How to get the most updated news about workshop schedule?

The easiest way is to follow our Instagram @tema_id. We always posted our workshop event 2 weeks in advance.
Can I join in if I don't have previous knowledge about tea?

Of course! Our level 1 course is made for tea beginners. We will cover all about tea from a beginners perspective.
How to complete the registration?

Once your registration got selected, we will WhatsApp you to confirm payment and lock your seat. Please send us proof of payment once it has been made.

We will keep your seat for 3 hours and will let go if there is no further confirmation.
What is the cancellation policy?

If payment has already been made and the seat is reserved, we cannot cancel your reservation, but we can help to move the schedule to another week.
Do you cater private events?

Yes, we do. We can customize our workshop to relate to your theme.
COLLABORATION INQUIRIES
We cater our tea blending workshop to serve your business needs. Please click the link below to reach out to us.
PREVIOUS PARTNERS